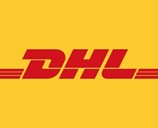 DHL, the market leader of the logistics sector worldwide, is also the "World's Leading Logistics Company". The management of the DHL supply chain provides customized logistics solutions, with its expertise in international freight (land, marine, rail and air), express cargo and international post services. Having annual revenues exceeding EUR 60 billion globally, DHL meets all logistic and supply chain needs of its customers, with its network covering more than 220 countries and regions, about 500,000 employees, superior service quality and vast experience. Providing service for a total of 2.6 million customers in more than 220 countries, DHL Express satisfies the door-to-door express freight of its customers, with its about 100,000 international experts, and more than 250 airplanes and a fleet of about 40,000 vehicles over three global hubs (Cincinnati, Hong Kong and Leipzig) and a total of 19 regional hubs. Having started to operate in Turkey in 1981, DHL Express is the founder of express air freight industry in our country, which is also true for the rest of the world. Maintaining its leading position since its establishment and continuing to provide the first examples of many products and services in the industry, DHL Express is defined as reliable, innovative, pioneer, rapid and leader in the eyes of its customers. With a market share of over 50 percent in Turkey, DHL Express adopts meeting customer needs with its customer-oriented approach as a principle. With its specialized staff of around 1,000 people, 400 vehicles and approximately 40 offices all over Turkey, DHL Express Turkey offers service to 65 percent of the population. As a ground breaking leader in the sector, DHL Express put into service its second airplane that will take off from the Istanbul Sabiha Gökçen Airport with a big investment at the end of 2014. Thus, DHL Express has become the first and only rapid air freight company which has flights on both sides of Istanbul, the Atatürk Airport and the Sabiha Gökçen Airport. Operating in Turkey since 2004, DHL Freight provides partial, groupage and full land freight services to Europe, Turkic Republics, Russia and the Middle Eastern countries. Providing service with its own offices in various regions and countries worldwide, DHL Freight has 208 terminals. DHL Freight, which also offers value-added land freight services (express freight services, shipment of hazardous goods, warehouse services, fair transportation services, customs services), provides solutions to its customers with its partial/groupage and full trailer-truck transportation solutions, competitive transit times, extensive potential to provide equipment and vehicles.

Huawei, one of the world's foremost information and communications technology companies providing services and products to one-third of the world's population, believes that Turkey's location is quite strategic. Turkey, being a part of the ancient Silk Road network that is linked to China and serving as a bridge between the Middle East and Northern Africa region (MENA) and Europe, holds a considerably strategic position. Huawei began operations in Turkey in 2002 with the opening of an office in Ankara. The company then opened offices in Umraniye and Maslak in Istanbul. Huawei Turkey has been taking advantage of the country's human resources and geographical position and providing services to 11 countries across the Middle East and Caucasus as the headquarters since 2009. The company is the biggest supporter of Turkey's 2023 vision developed for the information and communications sector. Huawei Turkey's 800 employees and more than 60 business partners encompassing a 4,000-person ecosystem have been a driving force in the development of Turkey's information communications technology sector and its economy. In October 2014, Huawei was named the leader in the "Telecommunications Infrastructure Equipment" category of the "Top 500 IT Companies" survey. Since 2011, Huawei has expanded its field of activities through device and enterprise operations. Today, the company provides products and services to operators, enterprises and consumers, while its R&D center, training center and three major business units offer dedicated digital-age support for Turkey. Huawei has 16 R&D centers as part of its integrated product development process. In February 2015, Huawei Turkey's R&D unit celebrated its fifth year of operations. The company made an investment of more than USD 80 million in Europe's second-largest international R&D and Software Solution Center, which came into operation in Istanbul in 2009. Software produced here is used in more than 30 countries across Europe and South America. Huawei Turkey began its activities with telecoms projects. The company, continuing its efforts to establish telecoms infrastructure with Turkey's leading landline and mobile operators, is preferred by all mobile operators for mobile infrastructure tenders and has also conducted many national communications and broadband projects with leading landline operators. Huawei Turkey provides various services to the largest telecommunication operators in Turkey and neighboring regions, such as Turk Telekom, Turkcell, Vodafone, Avea, Turkcell Superonline, TeliaSonera Eurasia, Alb Telecom, KKTC Telsim, Kuzey Kibris Turkcell and Eagle Mobile. Huawei, the sole provider in Turk Telekom's access network, also serves one-third of Turkcell's infrastructure and enables TeliaSonera to provide services for all of its customers in the region. Huawei's corporate products, which are particularly prominent in Turkey, include solutions for switches, servers, routers and video conferencing, while the company produces and sells around 35,000 products globally. Based on the win-win principle, Huawei Turkey aims to have long-lasting, successful partnerships in the corporate services sector with more than 100 business partners.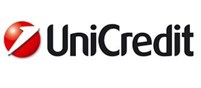 With roots dating back to 1473, UniCredit is one of the longest established and largest global banking groups in Europe. Providing services to its customers in 17 countries, with over 8,400 branches and more than 147,000 employees, UniCredit is the outcome of the merger of several Italian banks in 1998. In 1999, UniCredito Italiano, as it was then known, began its expansion in Eastern Europe with the acquisition of the Polish Bank Pekao. UniCredit then merged with the German group HVB in 2005 and Italian Capitalia in 2007, leading to further strengthening of its positioning. UniCredit took the decision to enter the Turkish banking sector in 2001, and accordingly formed a 50/50 joint venture with Koç Holding within Koç Financial Services (KFS). At the time, KFS owned Koçbank, the 8th largest bank in Turkey. In 2005, KFS decided to reinforce its positioning in the sector and acquired Yapı Kredi. Yapı Kredi and Koçbank were merged in 2006 to form the new Yapı Kredi, which became the 4th largest private bank in Turkey with unique competitive advantages. Yapı Kredi was founded in 1944 as Turkey's first private bank with a nationwide presence. As of March 2015, with a 10 percent market share in terms of asset size, Yapı Kredi is the 4th largest private bank in Turkey. Since its inception, Yapı Kredi has maintained a strong reputation in the banking sector through leveraging on its customer-centric approach, dedication to innovation and contribution to the development of Turkey's finance sector. In addition, Yapı Kredi endeavors to fulfill its obligations in fostering the development of the Turkish society. In this regard, the bank carries out corporate social responsibility projects in areas related to education, environment, culture, and arts. Yapı Kredi specifically selects projects with long-lasting positive effects on society. Yapı Kredi is consistently recognized as the best bank in Turkey by various prestigious institutions, including The Banker and World Finance. The bank provides high-quality products and services to its loyal and diversified customer base of more than 10 million, through a widespread service network. As of March 2015,Yapı Kredi's branch network consists of 1,050 branches covering all regions of Turkey, supported by a young and dynamic employee base of more than 19,000 people. In addition, Yapı Kredi has advanced alternative delivery channels (ADCs) which handle 86 percent of total banking transactions. As of the same date, these ADCs comprise of approximately 3,700 ATMs, innovative internet banking, leading mobile banking and two award-winning call centers. Yapı Kredi is a fully integrated financial services group, reinforced by domestic and international subsidiaries. Yapı Kredi also incorporates a department called International & Multinational Banking (IMB), dedicated to the management of the banking relations with companies of international and multinational ownership. IMB is also supporting Yapı Kredi's Turkish clients with their investments abroad, through the extensive UniCredit network in Europe and CEE markets which facilitates banking transactions and supports business development efforts in countries where UniCredit is present.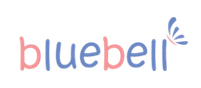 Sahari Textile is a fast-growing, young and dynamic "baby wear" retailer, which is based in the downtown of Istanbul. Founded in Saudi Arabia in early 2000s, the group has its brand as "Bluebell". The staff of the company includes a blend of specialists with the diverse, energetic and experienced background. The Bluebell team, involving management staff, designers, fabric technologists and sewing masters, is dedicated to giving the latest trends in baby wear fashion, with a focus on the characteristics that matter the most: quality, design, and customer service. The customer is at the heart of this unique business model, which includes design, production, distribution, and sales through our extensive retail network. In Bluebell every design has a story, every design is unique, and every design is approved by a team of parents just like the consumers: moms and dads who want nothing but the best for their kids. The most important advantages that distinguish Bluebell's products are the standards of quality and molds. In production processes, the inputs capture only 100% cotton fabrics made from high-quality yarn; so the products are neither deformed nor stretch. Moreover, there is no color fading problem. Furthermore, Bluebell uses high-quality nickel-free buttons and buckles, laces and zippers, accessories and parts that pass all the troubleshooting tests. Hypoallergenic accessories are in compliance with European standards. Regarding design and molds, the experienced designers work diligently on the models, making them perfect. Each Bluebell design is unique, each one has its own narrative, and besides that, every design is approved by a team of Moms and Dads. The company is now exporting to more than 20 countries from its Istanbul plant.